Comprehensive tool set thanks to artificial intelligence
Teams new version supports up to 250 people meeting online at the same time with high-speed transmission, HD image quality.
Live notes – The content of the meeting can be recorded directly on Teams while the meeting is in play. At the end of an online meeting, Teams automatically uploads notes files to the cloud so that absentee members can understand the content of the work done during the meeting.
Inline message translation – Teams has previously launched translate posts in channels and chats. Thanks to AI, translation has been optimized in this new version. Language disagreeable people will be able to communicate fluently with each other even when calling online via, thanks to the translation ability of AI.
Blur the background on the video – Blurring the background during a video call will allow meeting attendees to focus on the talker instead of the images behind it. In the near future, Microsoft will develop this feature, users can even design their own backdrop behind their backs before starting the meeting.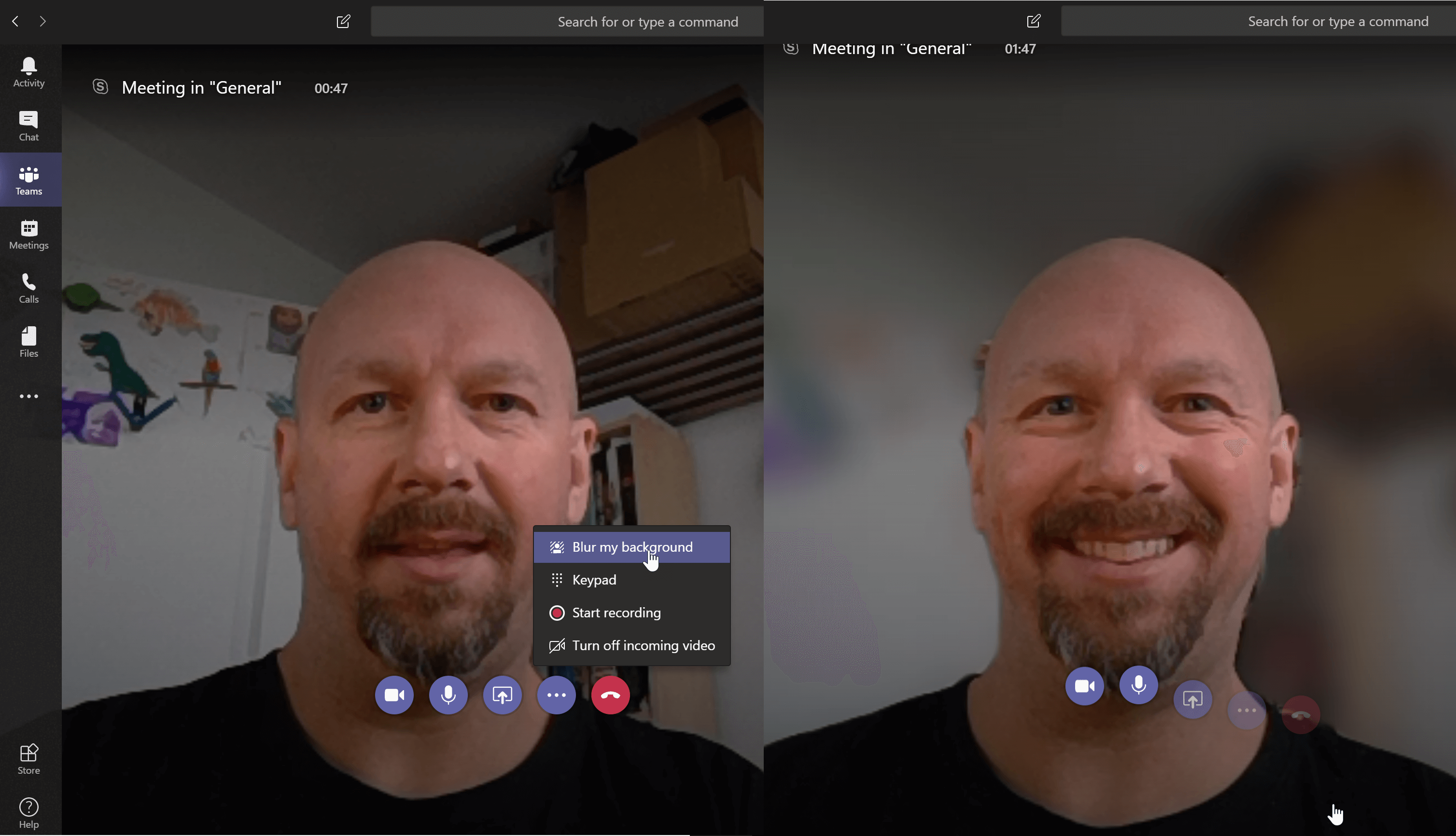 Accept guests – This feature will help users invite more guests to the meeting, whether or not they use Teams. Guests who wish to join the meeting should be accepted by the administrator, otherwise they will remain in the waiting area. This allows group admins to choose when to "welcome" guests to their meetings with colleagues or other partners.
Share in a meeting – Meeting attendees will be able to share streaming videos, photos, or screens from their mobile device or computer.
Event – The livestream feature now appears in Teams, allowing live broadcasts and sharing with all team members. It also allows event sharing to people outside the organization or not using Teams.
Microsoft says Office 365 includes fully installed Office applications that are the latest versions of Word, Excel, PowerPoint, and Outlook. But these apps continue to get better over time with new updates distributed each month. Most importantly, Office 365 is connected to the cloud, so users can access their content from any device, co-author with anyone in real time (regardless of whether they buy Office or not) and use the power of artificial intelligence (AI) to create content with much less effort.
Microsoft Office 365 is a commercial services software package that provides cloud versions for microsoft common software, which includes: Microsoft Office office application packages and server software such as Exchange Server, SharePoint Server, and Lync Server.
Microsoft Teams is a system that provides chat, meetings, notes, and attachments. The service integrates with the company's office 365 rental suite, including Microsoft Office, Skype, and extended features that can integrate with non-Microsoft products.
How is artificial intelligence applied?
At the most basic level, it can simply mean taking advantage of ai tools built into Office 365. PowerPoint can provide design tips based on how it observes from user activity, Word uses AI to suggest meanings, alternative no-word phrases, check spelling, grammar, and question marks. A feature called Acronyms can even decode confusing shortened phrases and shortcodes built in relation to an organization. It does it by analyzing internal emails and documents to understand specific language characteristics and provide automatic translation.
Microsoft's AI Research Center has achieved many notable achievements, including the highest award in the field of image recognition with the ImageNet challenge. This system recognizes objects in still images or videos with equal accuracy, sometimes better than humans. In addition, Microsoft was the first company to achieve computer quality capable of listening to and rewriting high-precision conversations. In early 2018, the company took it a step further when Microsoft researchers applied artificial intelligence to reading text and answering questions about it in the same quality as humans do.